Introduction of Okura Beef
The Okura Beef is The Okura Tokyo's original Wagyu.
We purchase Tajima cows raised on a designated ranch to contribute to ensuring sustainable production and consumption through waste-free consumption and transparent agricultural production process management.
About Okura Beef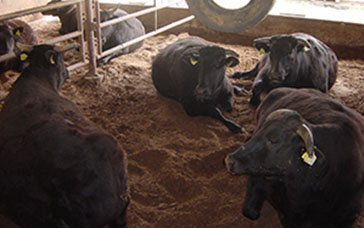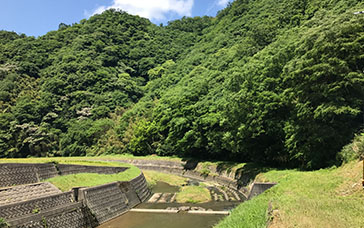 Okura Beef is one of the specialties that can only be available at The Okura Tokyo.
The cattle are raised on the Matsunaga Ranch in Shimane Prefecture, located in a rich natural environment, and fed the very best feed.
Of the calves born in the Matsunaga Ranch group, only Tajima cows are selected to inherit their delicious pedigree. They are raised in a barn where no cattle introduced from other livestock markets are allowed to enter, and fattened up to the age of 32 months, three months longer than normal Wagyu. In the general beef distribution system, cattle are raised in a two-stage process by mating and fattening farmers, but Okura Beef is characterized by its integrated production.
At The Okura Tokyo, we purchase an Okura Beef cattle and use the entirety for ingredients without wasting any part, clearly realizing a complete cycle from production to consumption.
Three Attractive Points of Okura Beef
1. The Tajima bloodline is characterized by a low melting point of fat that melts in the mouth. The meat is rich in umami and sweetness and has a long-lasting lingering aroma unique to Wagyu.
2. Cows are rich in sweet amino acids. The effect of this is that the meat is delicate, fine, and moist.
3. In addition to the original attractiveness of the cattle due to their blessed pedigree, the meat is enriched with high-quality umami and amino acids by long-term rearing, which makes the quality of the cattle superior to that of ordinary Tajima cows.
About Matsunaga Ranch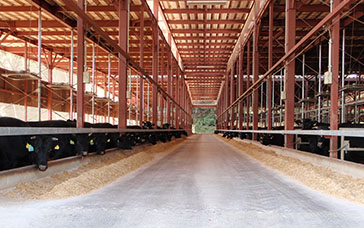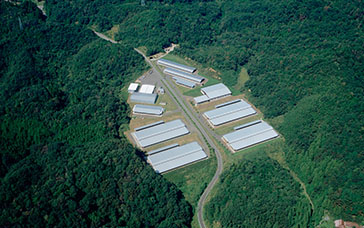 The ranch is located in Masuda City, Shimane Prefecture, surrounded by woods in which a swarm of fireflies and the forest green tree frogs live. Okura Beef is raised on the Matsunaga Ranch, which leads the way in eco-friendly, recycling-oriented agriculture in a rich natural environment, utilizing the food chain.
---
Restaurants and Bars offering Okura Beef
Okura Beef is served at the following restaurants and bars in The Okura Tokyo.
◆Teppanyaki "Sazanka"
◆Main Bar "Orchid Bar"
◆Bar & Lounge "Starlight"
◆Delicatessen "Chef's Garden"
Inquiry
Please contact each restaurant and bar.
---
The Okura Tokyo supports the Sustainable Development Goals (SDGs) and NIPPON FOOD SHIFT.
Official social
media account