The Okura Tokyo Spring Recommendation 2023
Feel the arrival of spring and sublimate your heart with the realization of a special hotel stay at The Okura Tokyo. Gift items to cheer up the start of your loved ones and menu items perfect for the beginning of the spring season are also waiting for you.
◆Recommended Stay Plan
[Limited-time Offer] Spring Trip in Hotel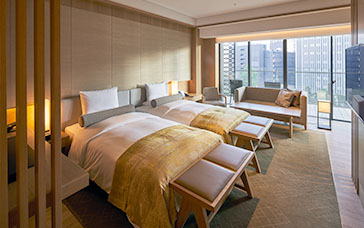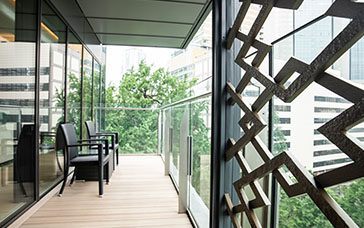 A special Spring Season Stay that allows you to get close to nature and refresh yourself while staying guest room of The Okura Heritage Wing is on offer.
All rooms are guaranteed to be facing the Okura Garden, and you can also choose a room with a balcony. Although located in the heart of the city, you may feel the changing seasons away from the hustle and bustle of the city. You can stay comfortable even during the cooler months because all bathrooms are equipped with heated floors, steam saunas, and jet baths.
Price
From ¥103,477
* The price includes a room for 2 persons with breakfasts, consumption tax and service charge without accommodation tax.
* The above price is based on a stay plan without access to the Club Lounge.
Okura Garden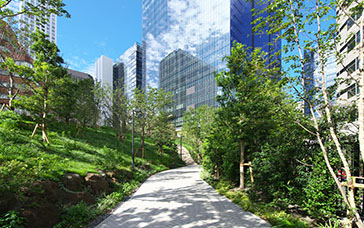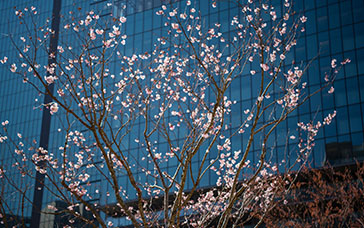 The Okura Garden, a space where visitors can experience the Japanese natural landscape of karesansui (dry landscape garden) by taking advantage of the 19-meter elevation difference of The Okura Tokyo site. In a 12,800㎡ area of greenery, which corresponds to half of the entire site, a huge variety of trees and plants have been arranged, including 400 tall trees, 1,100 medium trees and 51,000 shrubs. In the garden, you can enjoy seven different varieties of cherry blossoms, so be sure to stop by when you visit the hotel.
---
◆Recommended Menu
Orchid Seasonal Selection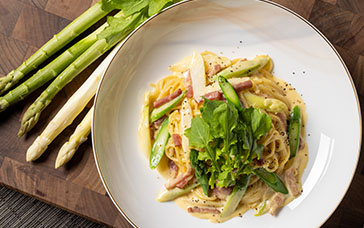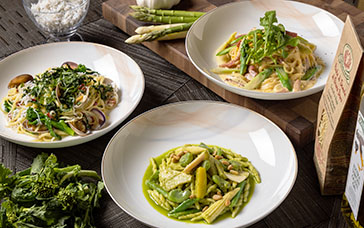 All Day Dining Orchid will offer pastas made with brightly colored spring vegetables for a limited time only. Enjoy the aromas and bittersweetness of these spring delicacies in a casual setting.
Price
・Spaghetti Carbonara with Two-color Asparagus and Bacon

¥3,600
・Trofie al Pesto Genovese with Spring Vegetables

¥3,500
・Linguine Peperoncino with Clams and Baby Sardines

¥3,200
* The price includes consumption tax and service charge.
Location
All Day Dining Orchid (The Okura Prestige Tower 5F)
Recommend Cocktail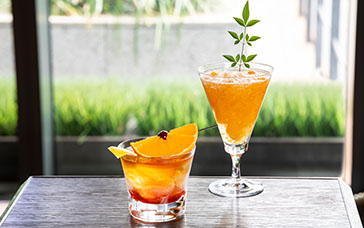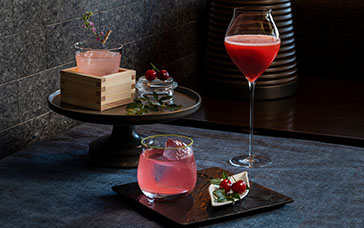 The Orchid Bar offers classic cocktails loved around the world, arranged with an abundance of Setoka, a rare and highly prized mandarin orange with a rich, juicy flavor. Starlight offers cocktails that reflect the Japanese spring season with ingredients such as strawberries, cherries and cherry liqueur. Enjoy a drink that is all about spring, from the aroma that wafts through your nose to the aftertaste.
Price
SETOKA Cocktail

from ¥3,700
Spring Cocktails

from ¥3,500
* The price includes consumption tax and service charge.
Location
Main Bar Orchid Bar (The Okura Prestige Tower 5F) /
Bar & Rounge Starlight (The Okura Prestige Tower 41F)
---
◆Take-away Items
Spring Patisseries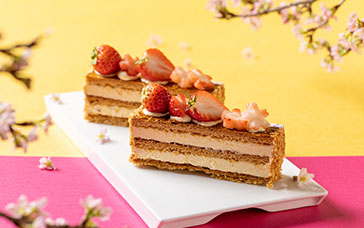 Spring ingredients-based cakes are on the menu, such as the Spring Mille-feuille, which brings spring to life with its fresh vanilla and strawberry eau-de-vie fragrance. Please enjoy these seasonal tastes for a limited time only.
Price
・Spring Mille-feuille

¥980
・Spring Mont-blanc

¥820
* The price includes consumption tax.
Temari-sushi / Hyakka Chirashi Sushi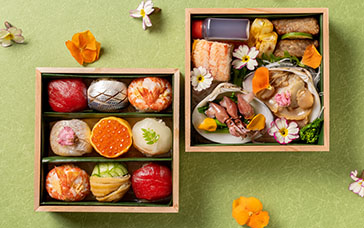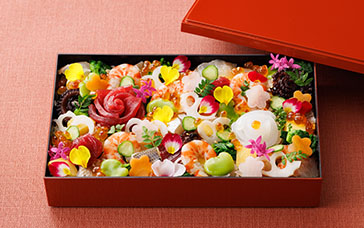 Sushi Yamazato offers Temari-sushi again this year for a limited time only, which was popular last year for its cute round shape. Sushi Yamazato also offers colorful flowers-inspired Chirashi Sushi. Enjoy these beautifully presented sushi made with seasonal ingredients.
Period
February 25 - May 7, 2023
Price
・Temari-sushi

¥14,000
・Hyakka Chirashi Sushi

¥9,180 for 1 person
¥16,200 for 2 persons
* The price includes consumption tax.
---
◆Gift Selection
Chef's Gareden Recommendation Gifts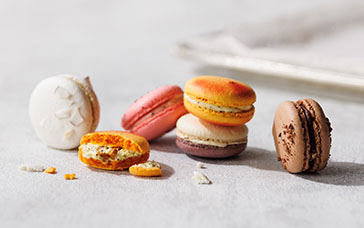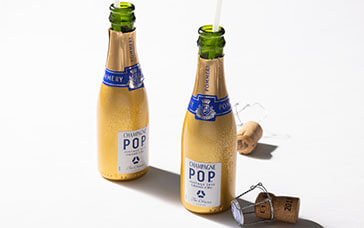 Chef's Garden offers a wide range of gift-worthy items such as macarons, chocolates, sablés, and small quarter-bottles of Champagne.
Sending a gift is a great way to relate with loved one, and sometimes to treat yourself. Please experience the pleasure of choosing a gift from our extensive selections.
Examples of gifts
・Macaron

¥3,100
・Pierre Marcolini×The Okura Tokyo

5 pieces ¥2,500
9 pieces ¥4,200
15 pieces ¥6,500
・Sable, ICHIMATSU

large size ¥6,500
small size ¥5,200
・Salty Sable ROJI

¥5,200
・Pommery Gold Pop The Okura Label 2015

¥4,800
* The price includes consumption tax.
Spa Treatment Gift Tickets by Spa ANNAYAKE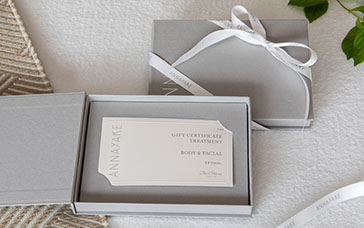 Spa ANNAYAKE, the first in Japan to provide naturally derived spa treatment that embodies the fusion of Japanese and Western styles, will offer several types of spa treatment gift tickets that anyone would be happy to receive in this season when the skin tends to become unstable due to changes in climate and lifestyle rhythms.
Price
Spa Treatment
・Body (60 min.) 
¥28,000
・Body & Facial (90 min.) 
¥43,000
・Body & Facial (120 min.) 
¥55,000
* The price includes consumption tax.
Location
27th Floor, The Okura Prestige Tower
When using tickets
Reservation required
* Spa treatments, bathroom as well as dry/steam saunas are available. It is recommended to use the bath/sauna from 1 hour before your appointment. It promotes blood circulation and enhances the efficacy of treatment.
* A footbath is included in all body courses.
Official social
media account